CHILDRENS PROGRAMS 
The SouthShore Regional Library, in partnership with the SouthShore Friends of the Library, present a very large offering of pre-school programs for children. Children attending must be accompanied by their parent or caregiver. 
In 2010 and 2011, the Community Foundation funded pre-school literacy programs with donations of $7,500 each year.   
Michelle Weinstein's Report
November 11, 2011: This week we did the Velveteen Rabbit puppet shows as part of the SouthShore 5th Anniversary Month-Long Celebration. We had the program several times and they were enjoyed by 359 people. The cost per person was $2.36....fun, educational and cost effective! Below is a picture for your enjoyment.  Michelle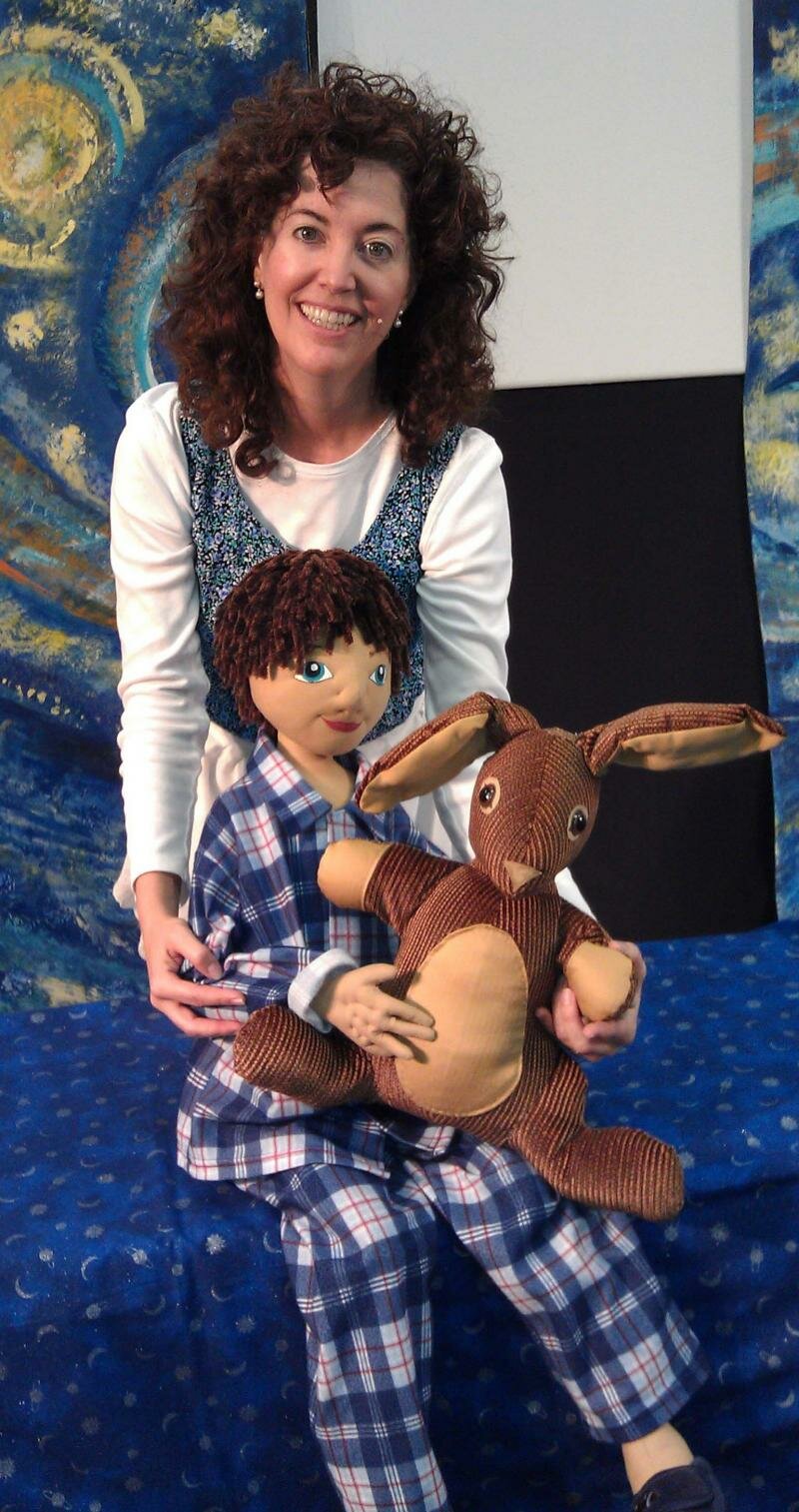 http://digital.library.upenn.edu/women/williams/rabbit/rabbit.html
If you click on the above web site, you will find much more about the Velveteen Rabitt series of programs. 
October 2011 
The 2011 Spooktacular Spectacle was attended by 73 people this year. With lots of child interaction, we all sang "If you're spooky and you know it" and "Halloween Night."  We then acted out "The Little Old Lady Who Wasn't Afraid of Anything". Then it was time to Trick or Treat through the library, we visited Galina, Darlene, and Chenoa for some candy (library staff). Lastly the children all made a bat puppet and played two pumpkin games. Even though the program was suppose to only be 45 minutes, several of the families stayed for an hour and a half. If that isn't a sign of having fun, I don't know what is. The "out of pocket" cost of the progran was $0.91 per attendee.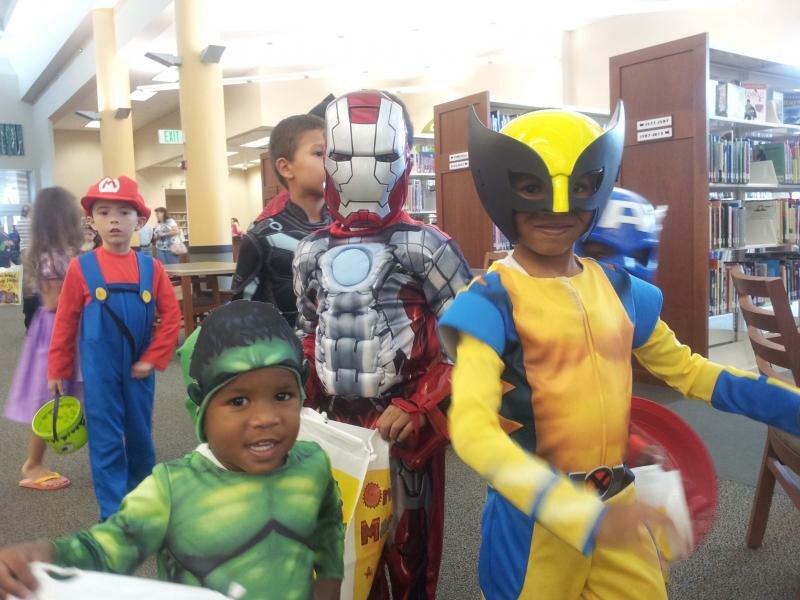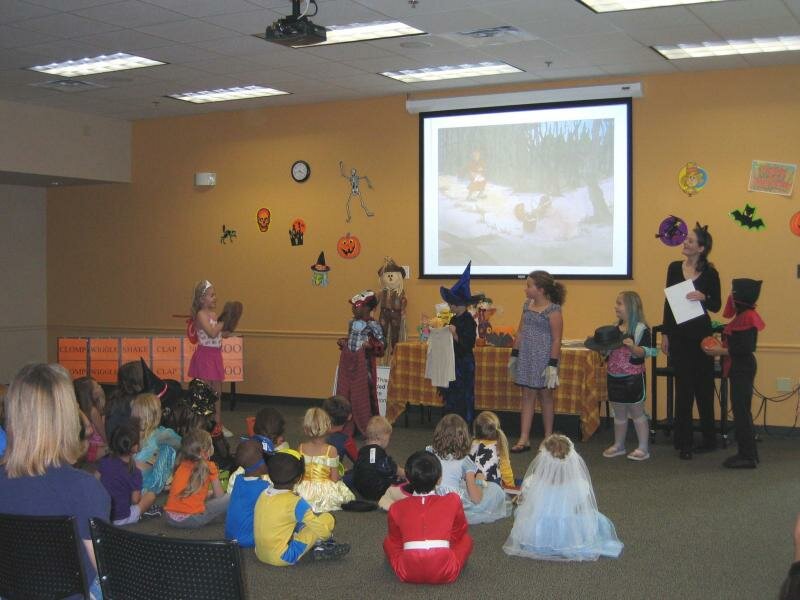 Michelle Weinstein's Report for March 2011. 
Below is the March report on the children's programs.  This month, the children's programs I did at SouthShore were attended by 1156 people.  The attendance increases this month again because of the preschool programs. 
PRESCHOOL HIGHLIGHTS
The preschoolers of SHO had a very special treat.  I got approval for a once a quarter Thursday morning program when SouthShore is typically closed.  Angie from "Music With Mar" came out and danced and sang with the kids and their parents. Everyone really enjoyed and appreciated this special effort in getting permission for this program.  The cost per person for this program was $1.50 per attendee.  
In additon to this program, the preschoolers also got to enjoy two free "Motion Commotion" programs and two free puppet show programs. 
For ages 5-12, I held our first CSI: Kids program.  This event was attended by 30 people, and was "free for the Friends" because I was able to find everything I needed for our experients and activities from items previously purchased by the Friends.  Everyone really enjoyed this program.  I will definitely be doing this a fun program like this one again where the kids solve the crime.
GUEST HIGHLIGHTS in March
Our Monday night guest performer was Christine Van Horn from "Books We Love to Sing". She did a very enjoyable program where everyone attending got to participate and sing about books like Spider on the Floor, Old MacDonald, and How Much Is That Doggie In the Window.  I think the kids were also impressed with the five different instruments she played to accompany the songs.  I thought the kids were very cute in their "costumes" that she provided.  This program was attended by 38 people and the cost per person was $2.63.
SUMMARY
The cost per person for the Friend's sponsored children's programs was $1.81 for the month of March.   I hope you enjoy looking at the picture.
Thank you as always for the Friends very generous support of the SouthShore Library's children's programs.  I sincerely appreciate everything you do for the SouthShore Library.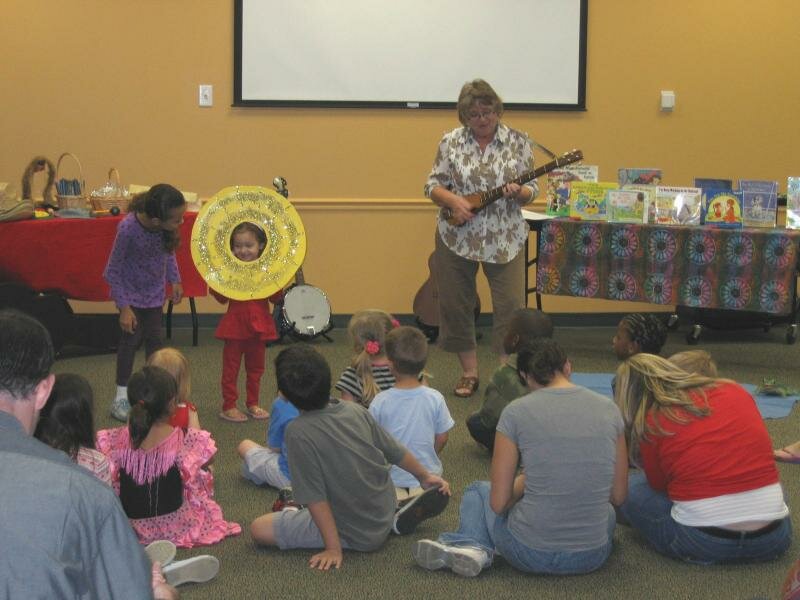 Michelle Weinstein
Librarian-Youth Services
February 2011. Reported by Michelle Weinstein, Librarian-Youth Services.
In February, 950 people attended children's programs at SouthShore. 
GUEST PERFORMER HIGHLIGHTS. This month, our Monday night guest was Nani's Island Dances.  Nani lead a fun and interactive family workshop where the kids and parents learned dances from Hawaii, New Zealand, and Tahiti, and of course, the ever popular limbo.  Afterwards there was a special visit from her squirrel monkey.
MISS MICHELLE'S. For ages 5-12, I held our annual Dr. Seuss celebration.  This event was attended by 68 people.  First we enjoyed a couple of favorite Dr. Seuss stories.  Then it was time to take the Cat in the Hat quizzer and see who was smarter than a Zozzfozzel.  Thankfully, everyone was much smarter than a Zozzfozzel.  We also made a cat in the hat puppet and played a Cat in the Hat ball toss game.  Everyone really enjoyed their Dr. Seuss birthday cake provided by the Friends. 
Below: A "Parents & kids" project...who is having the most fun?
Consider using this space to introduce your page. Just click to add your own content.
You can use this page for anything you like, but we recommend focusing on one or two related topics to avoid confusing your readers. Remember that you can always add more pages if you need them.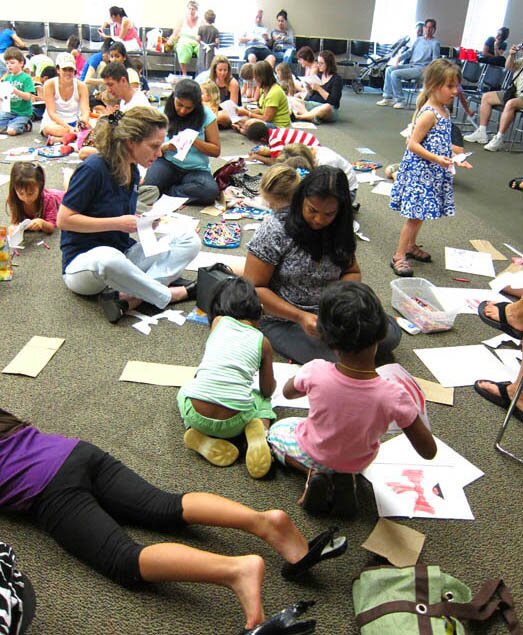 Halloween at the Libray  
Michelle Weinstein, Children's Librarian, reported that we had our third annual Spooktacular Spectacle at the Southshore Library. This special Halloween event was attended by Bat-Man, Spider-man, cowgirls, angels, witches, Ariel, Mario, and several princesses, just to name a few.  After participating in "If You're Spooky and You Know It" and an interactive version of "The Little Old Lady Who Was Not Afraid of Anything", it was time for the Trick or Treat parade through the library. Candy was given out by circulation staff, volunteers, and even our chief, Renelda Sells. After our parade it was time for our craft and games.  Everyone had "folding fun" as we made an origami bat, and pinning as we pinned the face on a pumpkin. Michelle is already looking forward to and making plans for next year. There were 103 people at the event.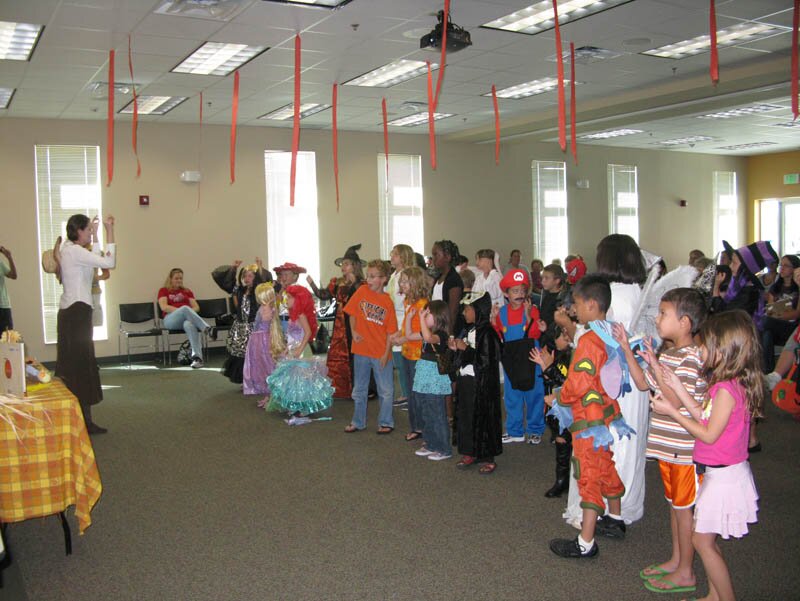 KID'S Dr. Suess's Birthday 
Below, in February 2010, Michelle Weinstien from the Library Staff leads over 110 children and parents in the Dr. Seuss Birthday Program. The cost per person for the program was 38 cents, which included a Birthday Cake provided by the Friends. Michelle said, "The kids really had fun with the activities, the craft that they made to take home, and the cake. I received numerous compliments from the parents on the program."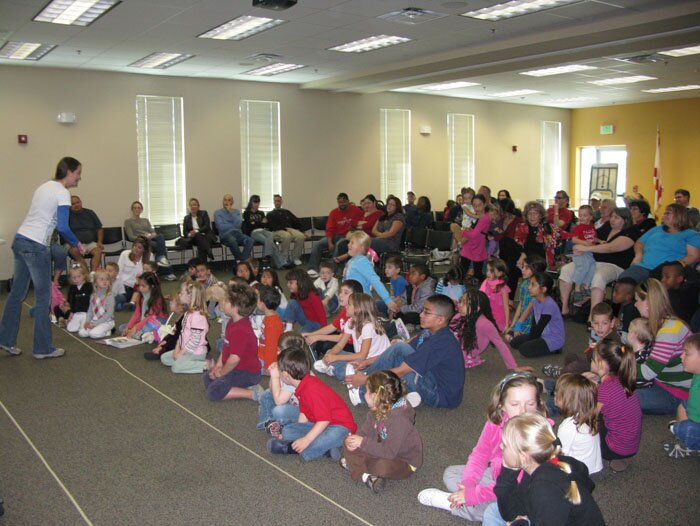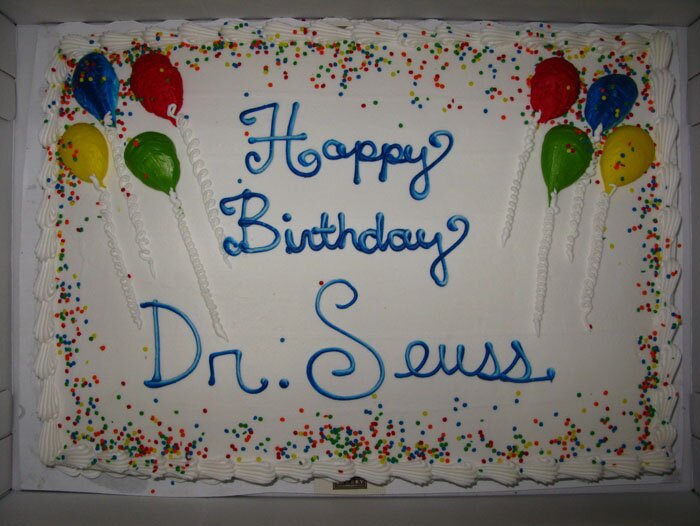 Animal Health and Safety Tips:
Below is a picture of a childrens class done by Library Staff Member Michelle Weinstien and a member of the HC Animal Services staff. They brought an adoptable kitten and talked about taking care of your pet.