TEEN PROGRAMS 
Cosplay Ball, Saturday, 8/3/2013, from 6:00 PM to 10:00 PM, the Library had it's first Cosplay Ball.  
For those of us who are not "current" on teen culture, Cosplay is an abbreviation of Costumed Role Playing. In short, to "cosplay" is to dress as a character from a Japanese animated TV show or a video game, and to act as that character. Most Cosplay is done at Anime Conventions, which often have large Cosplay contests as main events.
About 35 SouthShore Library teen participants came dressed as popular Anime (animation), Manga (Japanese cartoons), Comic Book, or Video Game character for a night of Anime-themed fun, music, games, and prizes. There was a special contest for the best costume. 
Cosplay originates from various Japanese fashion and video game subcultures and countercultures. Today, most participants are only interested in making friends with other people who are interested in the same anime or video games. Below are two pictures from the event.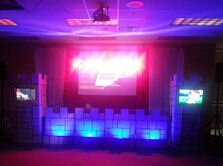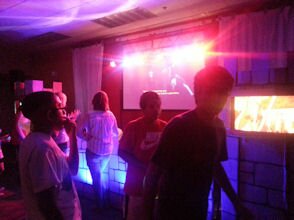 March 2011 & April 2102, Teen Talent Contest:
SouthShore Regional Library has hosted a Teen Talent Show in both 2011 and 2012. 
We had middle school and high school entries that performed. The contestants were judged by members of the Friends of the SouthShore Regional Library and professional local performers. 
Performers were judged on four criteria:
­25% - Presentation
25% - Creativity
25% - Clarity
25% - Ability
We saw a variety of acts including singing, guitar, piano and acting. We want to thank all the teens for having the courage and confidence to participate.
The prizes were for two divisions: Middle School and High School. Each division will have 3rd Place ($25); 2nd Place ($50) and 1st Place ($100).
2012 Teen Talent Flyer: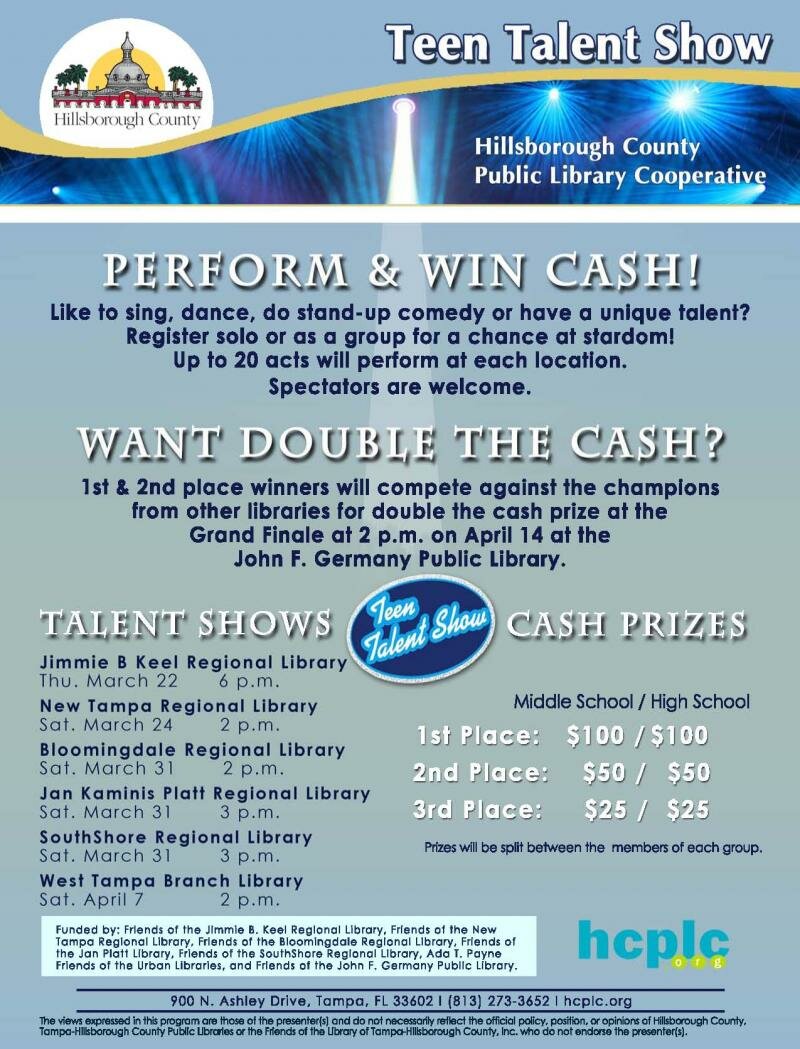 2011 Winners and Judges: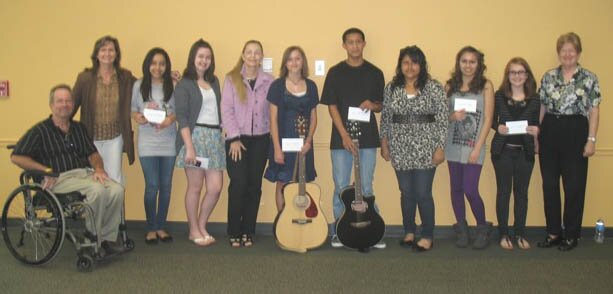 Above, are all of the teen winners, from 2011. The judges were Tom Rose, Mimi Rose, Barbara Van Eychin and Diane Waronka. Can you tell who are the adults and who are the teens?
Teen Poetry Contest
The Teen Advisory Board of the SouthShore Regional Library held a poetry contest recently and the winners were announced at an awards event at the library on April 12, 2011. There were 28 entries and prizes were awarded in both middle school and high school categories. The event was sponsored by the Friends of the Library who donated cash awards as well as trophies. Cash awards were $75 for first place, $50 for second place and $25 for third place. Honorable Mention winners received a certificate. It was agreed the contest should become an annual event.
High School Teen Poetry Contest winners (left to right) are Samantha Schneider-Behen, Frank Perez and Jeannine Tatlo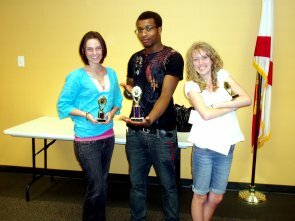 Middle school poetry contest winners (left to right) Dayana Vasquez, Alexis Leber and Joy Bordner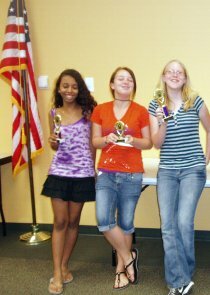 College Bowl Sunday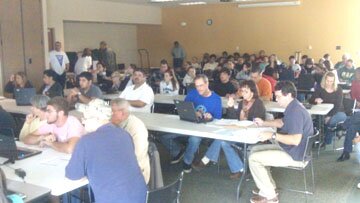 Above are students and their parents at the SouthShore Library on a Sunday in February participating in College Super Bowel Sunday. They are learning how to apply for college assistance.
Good grades aren't the only way to get money for college. Some financial aid is based on need — and the first step to qualifying for that money is to complete the Free Application for Federal Student Aid (FAFSA).
College Bowel Sunday is a national program created to offer students and their families free help completing the FAFSA. Completing the forms is especially difficult for first generation college attendees and their parents.
Financial aid experts were available at this event. A contest awarded a $500 scholarship to the winning student. The program was coordinated by Bill Harris from the library staff.